Christmas Upstairs
click on image to enter...
read more
Welcome Tourists
Located in beautiful Thunder Bay,Ontario,Canada where there are amazing ...
read more



Blue Willow, Flow Blue, Rose Brocade, 222 Fifth, Real Old Willow, Cream Lace, and Asiatic Pheasant are among the china patterns in this room.
---
---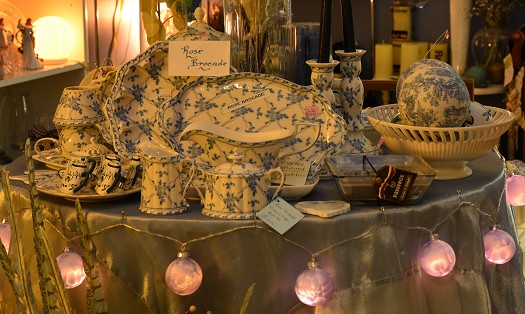 ---
Vintage silver, Wedgewood, tea cups & saucers, and decorator plates are prominently displayed.
---
Ribbon Wick™ and Wood Wick™ candles in "Flickering Fireside", "Evening Rain", "Cotton Flower", "Escape™", and "Linen" diffusers are also found in this room. The Heritage Lace® patterns include "Jasmine", "Blue Bouquet", and "Peony". Scented products include Yankee Candle® "Meyer Lemon", "Clean Cotton™", "Soft & Cozy™", "Loves Me, Loves Me Not™", "Beach Wood™", "Beach Walk™, "Island Flower™", "Fluffy Towels™", "Country Linen™", "Crisp Linen", "Soft Cotton", "Blueberry", and "Sweet Pea"; Greenleaf® "Magnolia™", "Classic Linen™", and "Ginger Tea™"; and Claire Burke® "Wild Cotton™" and "The Sea®" sprays. Antique china and glassware can also be found in the clean, crisp atmosphere of this room.
---

---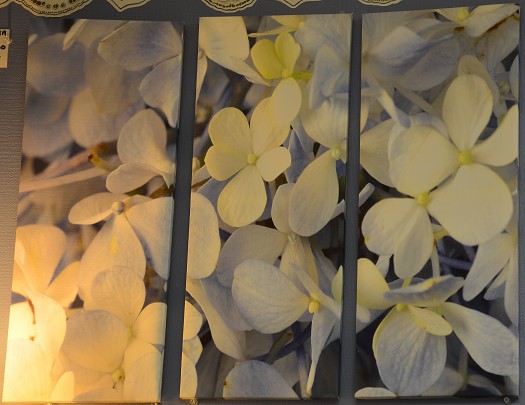 ---
Take a tour of the "Rooms of Colour" by selecting one of the links below.
Great Room; Sage Room; Rose Room; Blue Room; Cranberry Room; Lilac Room; Teal Room; The Gathering Room; and the Hallway.